Kids Indoor Soft Play Rainbow Climbing Net
Views: 278 Author: Site Editor Publish Time: 2018-09-03 Origin: Site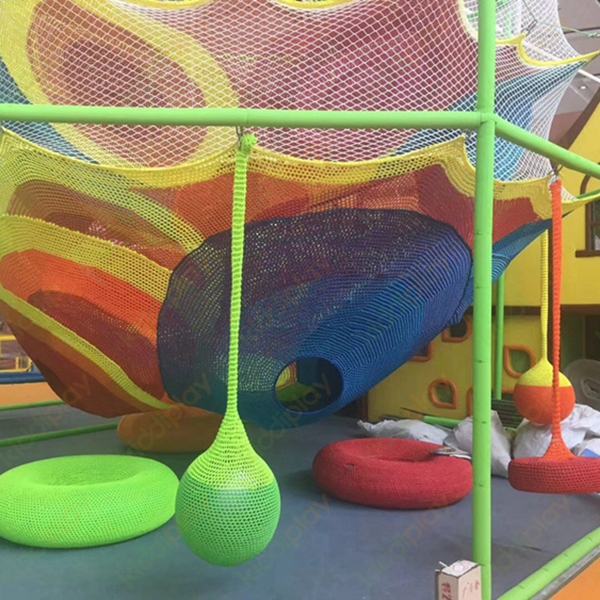 The rainbow crocheted playground was born in Japan. In the mid 1990s, Japanese artist Toshiko Horiuchi MacAdam was showing a large scale crochet artwork at an art gallery when two rambunctious children approached her and asked if the sculpture, resembing a colorful hammock, could be climbed on. She nervously agreed and watched cautiously as her suspended artwork twished and stretched as the kids climbed on top of it. Suddenly an idea was born. Almost three years later MacAdam would open her first large-scale crochet playground in conjunction with engineers TISB Partners and landscape architects Takano Landscape Planning.
The Rainbow Crocheted Playground or Knitted Wonder Space--- is an innovative amusement project for kids' playing, like climbing, crossing, jumping, walking, crawling, running, swing, etc.
It is suitable for the kids of 3-12 yesrs old. The whole item is 100% crocheted by hand. Now this product becomes a new must of a great indoor playground solution and also great choice for family play.